98: Malignant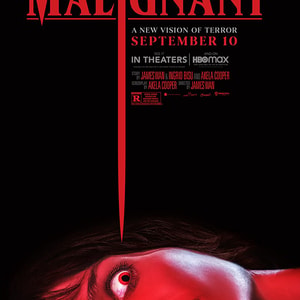 The hottest american toku of the year!
Suprise pod drop today! Kihp and Aly saw the surprise toku movie Malignant and had to talk about it. Full spoilers in the show and CW for Medical Trauma, Medical Gore, Domestic Abuse, Rape and Sexual Assault, and Miscarriages.
Next week we finish Kamen Rider Hibiki and decide our fall series!
The following week its all hands on deck as the whole show gets on to talk 1954 classic Gojira!
Send in questions to [email protected] and review us on Apple podcasts so we can keep growing the show.
Follow us on twitter @Kamenridewithme or our website Kamenridewithme.com. Find Merch at KamenRideWithMe.com/merch.
Thanks to Beserk for use of our theme song "Kamen Rider Love Song"
Support Kamen Ride With Me: A Kamen Rider Podcast by contributing to their Tip Jar: https://tips.pinecast.com/jar/kamen-ride-with-me-a-kamen-rid
Find out more at https://kamen-ride-with-me-a-kamen-rid.pinecast.co