93: Zero-One Others: Kamen Rider MetsubouJinrai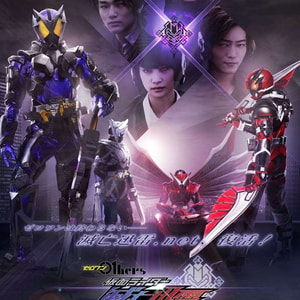 Bugs is Ark
Saber is a break so the Reiwa cast looks at Zero-One Others: Kamen Rider MetsubouJinrai! We also talk about the digimon cancel culture play, the love confession is chaper 321 of My Hero Academia, Space Jam New Legacy's ending, and how much fun it is to read manga as a busy adult.
Be sure to check out our minisode on the scandal around Kamen Rider Revice from this week aswell! We want to know how you feel about it and if there's anything you'd rather see us cover.
Next Friday the book club cast embarks on this strange half season of Kamen Rider Hibiki with episodes 30-36.
Two weeks from now the Reiwa cast looks at episode 1 of both Ultraman Trigger and Chousoku Parahero Gundeen!
Our Tassel tribute merch is here https://www.redbubble.com/shop/ap/82178053 , all proceeds go to the Trevor project. Find out more about the Trevor Project here https://www.thetrevorproject.org. Send in questions to [email protected] and review us on Apple podcasts so we can keep growing the show.
Follow us on twitter @Kamenridewithme or our website Kamenridewithme.com. Find Merch at KamenRideWithMe.com/merch.
Thanks to Beserk for the use of our theme song Kamen Rider Love Song.
Support Kamen Ride With Me: A Kamen Rider Podcast by contributing to their Tip Jar: https://tips.pinecast.com/jar/kamen-ride-with-me-a-kamen-rid
Find out more at https://kamen-ride-with-me-a-kamen-rid.pinecast.co