82: Sailor Moon Anime Vs Tokusatsu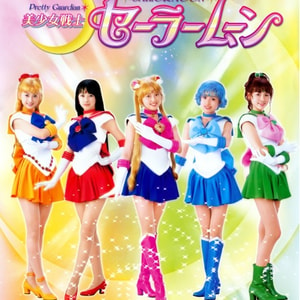 In The Name of The Moon, I'll Punish You!
We are soliciting feedback and suggestions for our next major rewatch and could use your emails at [email protected]. Suggestions given their will be read on the show and considered.
Kihp and guest aly change up the schedule to talk about the first 2 episodes of the Sailor Moon anime and the first two episodes of the 2003 live action Toku series Pretty Guardian Sailor Moon.
Next week Kihp and Stef cover SSSS. Dynazenon episode 1-6!
Send in questions to [email protected] and review us on Apple podcasts so we can keep growing the show.
Follow us on twitter @Kamenridewithme or our website Kamenridewithme.com. Find Merch at KamenRideWithMe.com/merch.
Thanks to Beserk for the use of our theme song Kamen Rider Love Song.
Adventures in Godzilladelphia by SKGB is licensed under a Attribution-ShareAlike License.
Support Kamen Ride With Me: A Kamen Rider Podcast by contributing to their Tip Jar: https://tips.pinecast.com/jar/kamen-ride-with-me-a-kamen-rid
Find out more at https://kamen-ride-with-me-a-kamen-rid.pinecast.co