Bonus: Late Night Rambling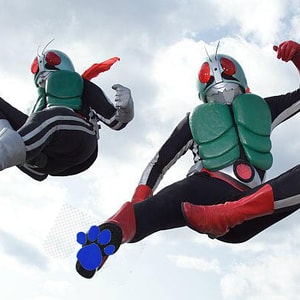 A Weird One
Kihp does a short solo pod for the first time in a while. We lost an episode so this late night ramble is gonna keep our streak of weekly episodes but know its different than the usual fare.
Episodes of Kamen Rider Hibiki, Kamen Rider J and Kaiju Big Battle in the next week.
Send in questions to [email protected] and review us on Apple podcasts so we can keep growing the show.
Follow us on twitter @Kamenridewithme or our website Kamenridewithme.com. Find Merch at KamenRideWithMe.com/merch.
Thanks to Beserk for the use of our theme song Kamen Rider Love Song.
Adventures in Godzilladelphia by SKGB is licensed under a Attribution-ShareAlike License.
Support Kamen Ride With Me: A Kamen Rider Podcast by contributing to their Tip Jar: https://tips.pinecast.com/jar/kamen-ride-with-me-a-kamen-rid
Find out more at https://kamen-ride-with-me-a-kamen-rid.pinecast.co