170: Changerion 35-END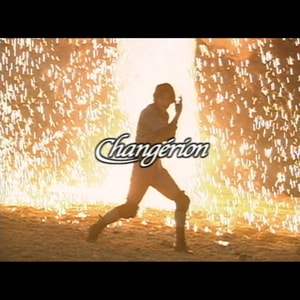 Over The Times...
This is the end of an era for the book club as Kihp, Stef, and David go over the time and finish Changerion, a hidden gem for Tokusatsu fans, with episodes 35-39.
In two weeks we return with a new show, one created by Keita Amemiya of Garo fame and written by Toshiki Inoue of Changerion fame, Shougeki Gouraigan!
Next week our other crew of Kihp and Copacetic Senpai look at Kamen Rider Geats 22-23 along with Choujin Sentai Jetman and Kamen Rider build 46.
Send in questions to [email protected] and review us on Apple podcasts so we can keep growing the show.
Follow us on cohost @Kamenride, twitter @Kamenridewithme or our website Kamenridewithme.com. Find Merch at KamenRideWithMe.com/merch.
Song used Kamen Rider Love Song by Berserk used with permission
Support Kamen Ride With Me: A Kamen Rider Podcast by contributing to their tip jar: https://tips.pinecast.com/jar/kamen-ride-with-me-a-kamen-rid
Find out more at https://kamen-ride-with-me-a-kamen-rid.pinecast.co
Check out our podcast host, Pinecast. Start your own podcast for free with no credit card required. If you decide to upgrade, use coupon code r-198289 for 40% off for 4 months, and support Kamen Ride With Me: A Kamen Rider Podcast.