Summer 2021 Update!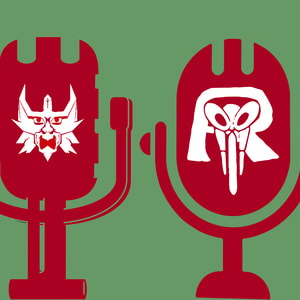 Get up to speed on the various series of Kamen Ride With Me!
This is a small update episode as we get ready for a bunch of new series on Kamen Ride With Me! Next Week from now the Reiwa cast reaches the end of its second year with the last four episodes of Kamen Rider Saber! Episode 6 of the Kamen Rider Hibiki book club comes the following week. Kihp and Stef look at Kamen Rider Hibiki episodes 37-42 and the Hyper Battle Video. Send in questions to [email protected] and review us on Apple podcasts so we can keep growing the show.
Follow us on twitter @Kamenridewithme or our website Kamenridewithme.com. Find Merch at KamenRideWithMe.com/merch.
Thanks to Beserk for the use of our theme song Kamen Rider Love Song.
Support Kamen Ride With Me: A Kamen Rider Podcast by contributing to their Tip Jar: https://tips.pinecast.com/jar/kamen-ride-with-me-a-kamen-rid
Find out more at https://kamen-ride-with-me-a-kamen-rid.pinecast.co