206: Gojira (1954), Celebrating Godzilla's 69th Anniversary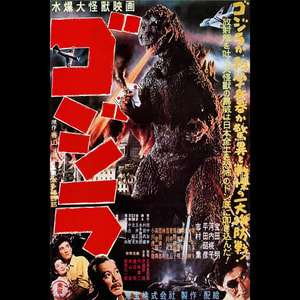 Nice!
Hey everyone, Kamen Ride With Me has been dealing with behind the scenes issues like health problems and life changes so we are sorry we have been MIA. We have kept recording episodes and plan to be back on track with several previously recorded episodes backdated soon. This episode is being released despite the missing episodes behind it due to the godzilla anniversary.
The book club has been awoken by weapons testing and 69 jokes to take a break from Kamen Rider Faiz and talk about the original 1954 Gojira!
In two weeks we look at Super Hero Taisen GP: Kamen Rider 3.
Next week the yearly podcast looks at Gokaiger 7-8!
Send in questions to [email protected] and review us on Apple podcasts so we can keep growing the show.
Follow us on cohost @Kamenride, twitter @Kamenridewithme or our website Kamenridewithme.com. Find Merch at KamenRideWithMe.com/merch.
Song used Kamen Rider Love Song by Berserk used with permission
Support Kamen Ride With Me: A Kamen Rider Podcast by contributing to their tip jar: https://tips.pinecast.com/jar/kamen-ride-with-me-a-kamen-rid
Find out more at https://kamen-ride-with-me-a-kamen-rid.pinecast.co
Check out our podcast host, Pinecast. Start your own podcast for free with no credit card required. If you decide to upgrade, use coupon code r-198289 for 40% off for 4 months, and support Kamen Ride With Me: A Kamen Rider Podcast.