84: Kamen Rider Saber 33-36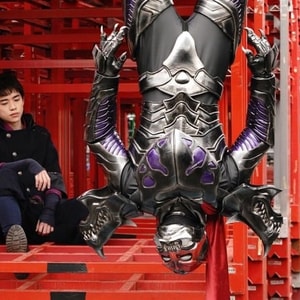 Sure Feels like Old Saber...
Kihp and Copacetic Senpai discussKamen Rider Saber Episodes 33-36. The show is back on its old shtick whether you like it or not.
Memorial day get ready for a bonus episodes where Kihp and Copacetic Senpai return to Kamen Rider Zero One with Kamen Rider Zero One: RealxTime! Then next week Kihp and Stef start the Kamen Ride With Me Summer Book Club on Kamen Rider Hibiki! We check out episodes 1-8 and talk about the start of the series with favorite characters and suit designs. In Two weeks Kihp and Copacetic Senpai look at Kamen Rider Saber 37-38!
Send in questions to [email protected] and review us on Apple podcasts so we can keep growing the show.
Follow us on twitter @Kamenridewithme or our website Kamenridewithme.com. Find Merch at KamenRideWithMe.com/merch.
Thanks to Beserk for the use of our theme song Kamen Rider Love Song.
Adventures in Godzilladelphia by SKGB is licensed under a Attribution-ShareAlike License.
Support Kamen Ride With Me: A Kamen Rider Podcast by contributing to their Tip Jar: https://tips.pinecast.com/jar/kamen-ride-with-me-a-kamen-rid
Find out more at https://kamen-ride-with-me-a-kamen-rid.pinecast.co